14th European Young Artists' Jazz Award Burghausen
Invitation for the submission of entries to the
14th European Young Artists' Jazz Award Burghausen 2024
On the occasion of the 53rd Burghausen International Jazz Festival from March 12 to 17, 2024, the town's jazz association, Interessengemeinschaft Jazz Burghausen e.V., in cooperation with the town of Burghausen, invites the sub­mission of entries to the 14th European Young Artists' Jazz Award Burghausen 2024.
This prize, which is awarded annually, has been created to actively promote
pro­mising young jazz artists.

NEW IN 2024:
Solo artists and duos are approved for participation, too.
The winning band/artist will not only get a prize money and play the opening concert of the Burghausen festival on the main stage (13.3.), but will also have a gig in Munich's new hot spot venue BERGSON (14.3.)


Target Group
Solo artists, duos, combos of three or more musicians and big bands based in Europe.
Participants must not be older than 30 years on March 12, 2024.
Style
All varieties of jazz will be admitted.
Prize
Prize money:
1st place: 5.000 Euro
2nd place: 3.000 Euro
3rd place: 2.000 Euro
Two Gigs for the winning band:
Gig 1
The winning band (1st place) will also open the first festival's concert on the next day (13th of March) performing for a large audience (main stage Wackerhall).
Gig 2
In cooperation with BERGSON Kunstkraftwerk in Munich the winning band will also play a concert in this new ravishing venue on 14th of March.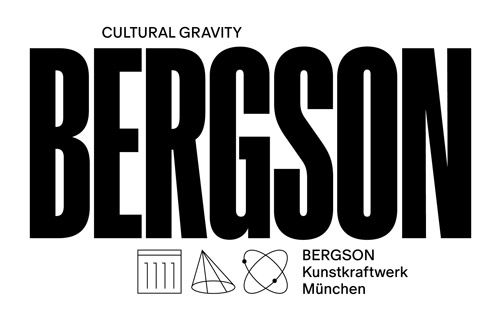 BERGSON Kunstkraftwerk is a brand new venue located in Munich named after philosopher and Nobel laureate Henri Bergson and will open its doors in January 2024. Our team is working vigorously to create this new hotspot for culture, arts and events. The building itself is a closed down heat plant that was bought by private investors over 15 years ago to be repurposed as a high quality venue that would bring together arts, music, events, cuisine and stunning architecture. BERGSON will be home to the largest gallery of visual arts in Germany and will have several rooms and spaces to present and create music in. With a daily changing schedule, culture lovers of all ages can look forward to loads of music, extraordinary artists and new formats.
>> BERGSON Instagram <<

Selection Procedure
• In a "blind selection" procedure, the jury will select five formations to compete in the final contest.
The names of the five selected formations will be published in December 2023.
• The final contest will take place on the eve of the 53rd International Jazz Festival, March 12, 2024, in the framework of an open concert. Each of the five finalists is required to perform a 20-minute live act.
• After retiring for deliberation, the jury will announce the winner as well as the bands on the 2nd and 3rd place.
• The winning band will have the opportunity to play the opening act at the Festival's first concert on the following day.
• The IG Jazz association will not be liable to pay any fees in this process, neither for the concert itself nor for its recording by TV and radio stations. However, IG Jazz will reimburse travel expenses of up to 800,– Euros per band as well as accommodation and food costs. For the Munich gig on 14th of March the band will get a fee by promoter BERGSON.
Application Deadline
The closing date for applications is October 31, 2023. Only applications which have been completed in full and have been received by the above-mentioned date will be considered.
Application documents
To apply, please submit online the following documents:
• Application form completed in full.
• mp3 audio files, running time: approx. 15 min., 25 min. max.
• Brief written presentation of the band (biography, description of the music, etc.), two pages max.
band pics (min. 300 dpi)

Please note:
The line-up information submitted with the application documents is binding and must be identical with the line-up playing in the final elimination stage.
Multiple applications of musicians in different bands are not allowed.
We will confirm receipt of your complete application via e-mail. Only ensembles with complete application documents will be admitted to the competition.

Contact information
Interessengemeinschaft Jazz Burghausen e.V.
Kanzelmüllerstr. 94
D-84489 Burghausen
Germany
ph.: +49 8677 916463-12
e-mail: kontakt@b-jazz.com